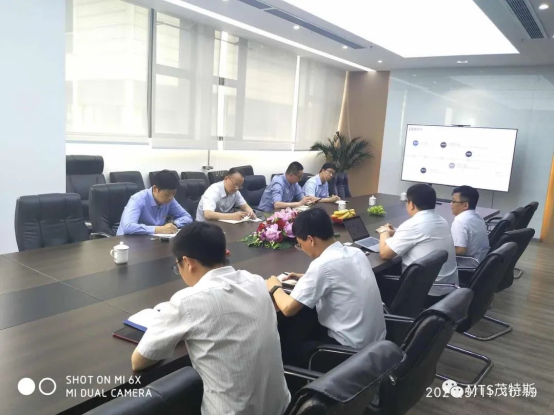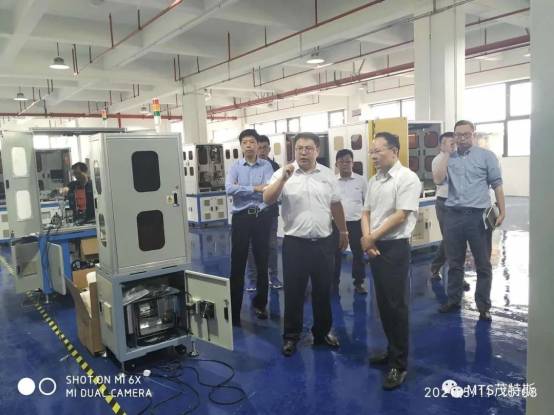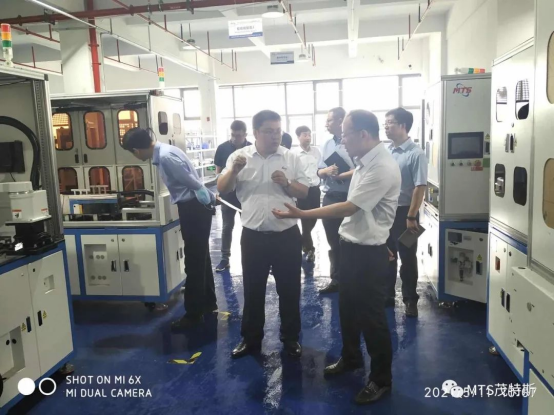 At 9 a.m. on May 11, 2021, Zhou Xuebin, Secretary of Mudu town Party committee, together with Xu Hua, director of Mudu town Party and political office, Qiu Xuji, director of Mudu Economic Development Bureau, and Zhai Qiming, deputy director, visited Suzhou Maotesi Automation Equipment Co., Ltd. for in-depth visits.
Xu Zexiang, general manager of the company, led Zhong Yunyu, deputy general manager of operation, Chen ChangLou, deputy general manager of semiconductor business division, and Peng Guangdong, deputy general manager of medical business division, warmly received the visiting leaders. Secretary Zhou and other leaders first listened to the report on the basic situation and next development plan of Suzhou maotes automation equipment Co., Ltd. The production workshop, technology research and development, testing and other departments of our company were investigated on site.

As a high-tech enterprise, Suzhou Maotesi Automation Equipment Co., Ltd. has applied for nearly 100 invention patents and utility model patents. With advanced software design and analysis system, professional management and technical team and strong technical R & D force, it has become a world-renowned solution provider of industrial automation equipment, providing complete sets of equipment and services with appropriate process and high-quality requirements for many well-known enterprises at home and abroad. Secretary Zhou and other leaders fully affirmed our construction and achievements, and highly recognized our development model!

Secretary Zhou appreciated the enterprise's development concept of "quality, customer, integrity and service". At the same time, he encouraged the enterprise to further take scientific and technological innovation as the guide, continue to increase R & D investment, carry out scientific and technological cooperation, introduce high-level talents, enhance the ability of independent innovation, and promote the enterprise to achieve high-quality development. He also said that Wuzhong District of Suzhou will continue to support the enterprise construction Scientific and technological innovation projects, etc.

Never forget danger in safety and worry in prosperity. We will always keep a clear head and firm confidence in development; We should strive to create an enterprising situation in which all boats compete for the best and compete for the first; On a journey of thousands of miles, the wind is vigorous, and the heavy task is at stake. Then raise the whip!