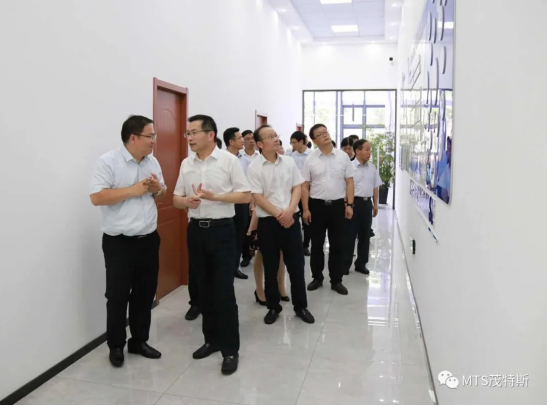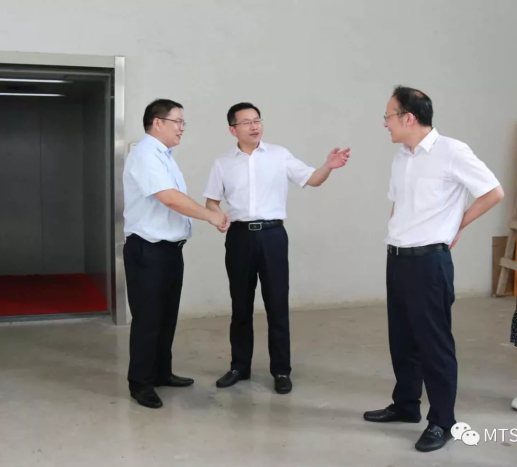 Recently, Ding Lixin, Secretary of Suzhou Wuzhong District Party committee, led a team to Wuzhong District to conduct research, visited our MTS on the spot and gave guidance. Xu Zexiang, general manager of MTS, accompanied the research. During the investigation, Secretary Ding asked in detail about the development of the enterprise in recent years and visited the historical corridor and production workshop of the enterprise. He hoped that the enterprise would emancipate its mind, innovate boldly, create more value while developing with high quality, and would go all out to provide assistance and escort the development of the enterprise.
Secretary Ding said that enterprise development should optimize ideas, focus on science and technology and innovation, clarify management functions, and contribute "high-tech" strength to the high-quality development of Wuzhong. We should actively adjust the ideas of urban renewal, focus on the actual situation, grasp the main contradictions and carry out urban renewal in a rhythmic manner. Under the guidance of the thought of socialism with Chinese characteristics in the new era, we will earnestly implement the plans of the provincial and municipal Party committees to carry out the great discussion on emancipating the mind.

Pursue a new height in innovation driven development, shape a new pattern in regional coordinated development, and expand new space in deepening opening-up development! I will mount a long wind some day and break the heavy waves, and set my cloudy sail straight and bridge the deep, deep sea!