Life is not only in front of you, but also poetry and fields far away; Work is not only two points and one line every day, but also Let's go, Tuan Jian!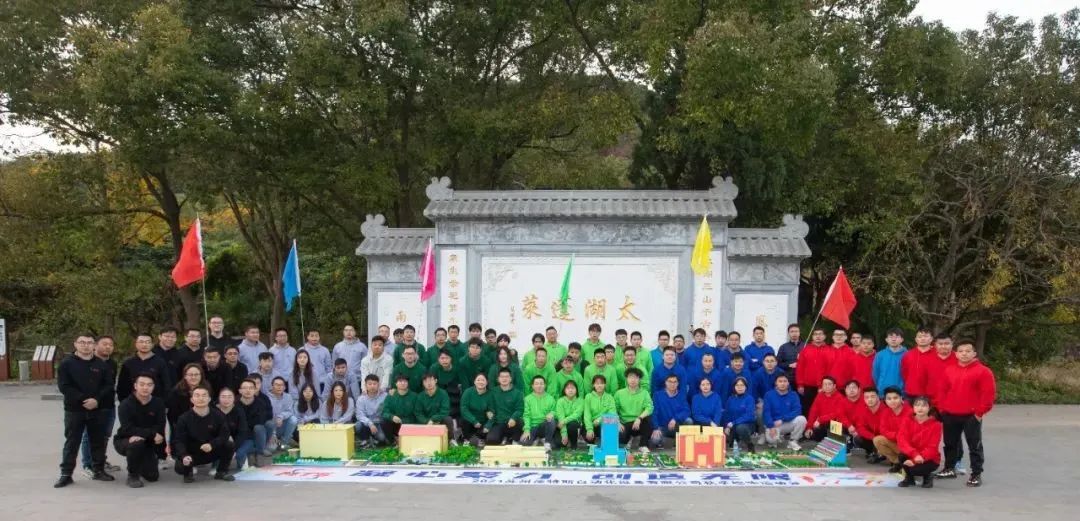 Your lifestyle,
With a group of like-minded people,
Running together on the ideal road,
There is a story all the way back,
Bow your head and have firm steps,
Look up in a clear direction.
---
On November 20, 2021, a group of friends from maotez travel light and go to Suzhou Sanshan island with beautiful scenery, quiet environment and the reputation of "little Penglai" for a two-day group construction activity.
This activity allows maotes partners to feel the simple and leisurely pace of life that they can't experience at ordinary times in the quiet small fishing village, immerse themselves in the mountains and rivers, relax their body and mind, adjust their working conditions, and enhance the friendship between colleagues and the cohesion of the team. It also enables new and old employees to fully understand each other and integrate into the big family of mautes.
Some scenery of Sanshan Island
The central venue of the event
Colleagues quickly gathered and carried out a simple warm-up
Day 1 fun games + CO construction of future factory
Kangaroo jump team relay training team cooperation ability and coordination ability
Centipede race walking and relay walking cultivate team cooperation consciousness and ability
The enthusiasm of all team members in the finger pressing activity is high; Promote teamwork; Strengthen effective team communication; And can improve the leadership core and leadership art between teams.
This group building and expansion activity has played an unspeakable effect not only on the team's cultural construction, team spirit construction, or team welfare construction. Whether it is a newly built team or a formed team, if you want to build an invincible fleet, you must be inseparable from team building. Collective strength is the great strength, and unity and cooperation is the foundation of doing a good job. Although a busy day is very sunny, it adds a strong color to our ordinary weekend!
The wonderful moments of the group building activities of mautez partners
End the tense and intense competition during the day and usher in a relaxing and comfortable bonfire party throughout the day! Everyone is singing and dancing, so it's not lively!
Day 2 leisure sightseeing
---
The production of these two short videos is made by a partner known as the king of MTS dance. While relaxing, don't forget to record beauty!
If you want to see your wonderful moments, remember to talk about Xiaomaomao in private!
Concentrate on building a lasting foundation, make preparations and show the team's heroic spirit.
Through this league building activity, people's hearts were gathered and a consensus was reached. Everyone said that they would take the success of the League building activity as an opportunity to raise their fighting spirit and spirit, give play to the team spirit in their future work, improve work efficiency, and make greater contributions to the more brilliant and bright future of the enterprise with a more enthusiastic working attitude!